How to Adjust Rancho® RS9000®XL Shocks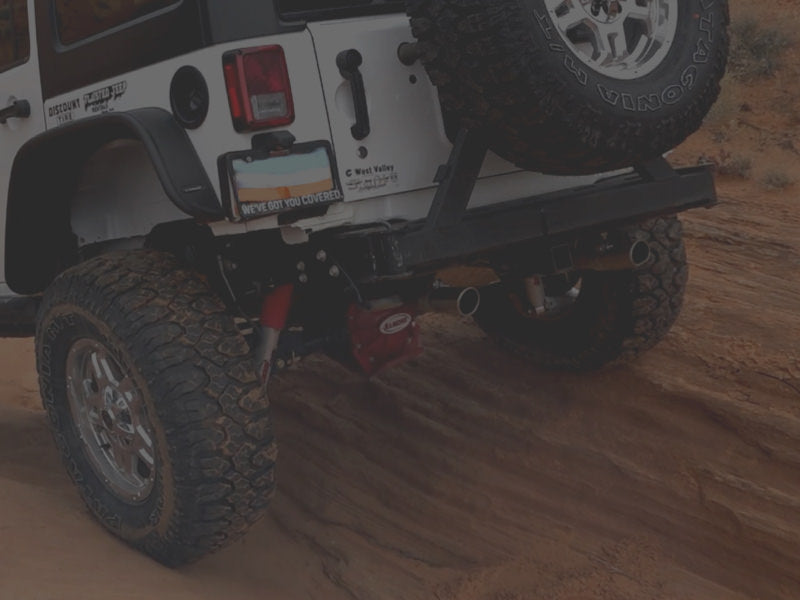 Nine Levels of Performance
Recognized as the first nine-position manually adjustable ride control series in the off-road market, Rancho® RS9000®XL shocks give you customized damping control and firmness for on-road and off-road flexibility.
Ideal for on- and off-road use, towing and more, the adjustable damping enhances ride characteristics by counteracting the additional unsprung mass inherent in larger tire and wheel combinations. Read on to learn how to set the shock to one of the nine available positions.
Adjusting the RS9000XL Shock
Adjusting the shock is as easy as turning the knob on the shock's body just below the mount. Start by turning the knob counterclockwise to 1, and then start to fine-tune to achieve the ride you want.
To keep the knob in proper working order, follow these tips:
Rotate the knob at the base once a quarter or season to keep all parts moving.
Another option is to pack the knob with a silicone-based grease.
If you need to replace the knob, lightly tap your hex key socket (1/8") to make sure the hex key is set in the bolt. This makes removing the shock knob easier.
Nine Levels of Adjustment
1-3 – Similar to OE ride
4-6 – Slightly firmer than OE ride; similar to Rancho RS5000®X ride
7-9 – Maximum control; great for towing and heavy loads
Finding your perfect setting depends on what you're doing. If you're towing something heavy, you'll want to adjust up, while if you don't have a load, turn it down. This flexibility is the big advantage of the RS9000XL shock – you can adjust the setting as often as you need to. Hauling a boat or trailer on the weekend? Adjust the shock between 7 and 9. Then when you get back home and are commuting back-and-forth to work, dial it down to between 1 and 3 for optimum performance.
RS9000XL Shock Features
Industry First

-- Recognized as the first nine-position manually adjustable shock series in the off-road market

Designed For Hardworking Vehicles

-- Ideal for stock or lifted trucks, SUVs and Jeeps that tow, haul, or go off-road

Reduces Fade -- Nitrogen gas pressurized to 120 PSI to minimize air-to-oil mixture and reduce damping performance fade and foaming

Strong And Durable

-- Features an application-specific 18mm nitro-carburized piston rod to resist scuffs and corrosion, double-welded loops at stress areas, and 1.25-in. sintered iron piston for enhanced structural integrity

Handles Extreme Temperature Changes

-- Up to 2.75-in. tri-tube body (application-specific) filled with all-weather fluid allows for cooler operation, increased vehicle control, and ability to withstand internal temperatures of -40 to 248

°
Rancho RS9000XL Shocks
Learn more about performance shocks, find your performance suspension part, or find where to buy your shock or suspension part today.
The content contained in this article is for informational purposes only and should not be used in lieu of seeking professional advice from a certified technician or mechanic. We encourage you to consult with a certified technician or mechanic if you have specific questions or concerns relating to any of the topics covered herein. Under no circumstances will we be liable for any loss or damage caused by your reliance on any content.