Twin Tube vs Monotube Shocks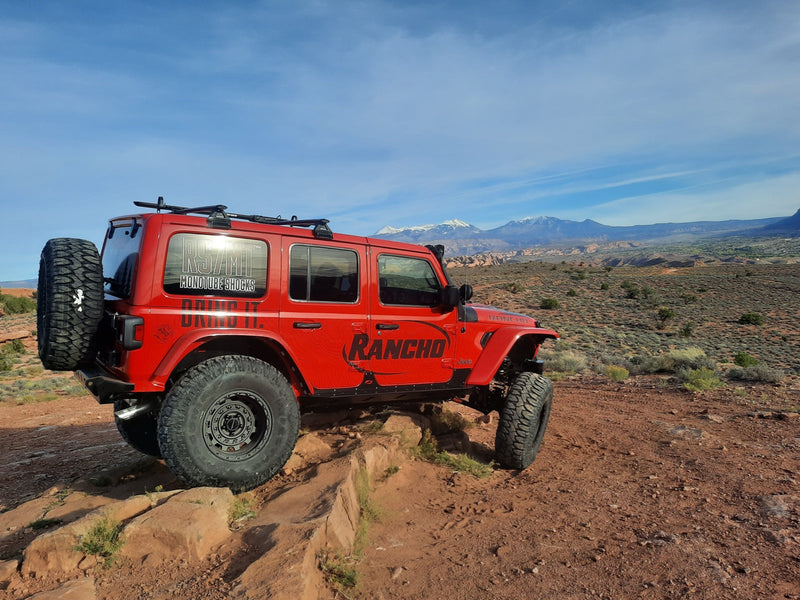 Types of Replacement Shocks
When looking for replacement shocks, all shocks look pretty similar at first glance. However, inside there are critical differences that affect a shock absorber's performance and damping characteristics. There are two main types of shocks: twin-tube shocks and monotube shocks. While both are designed to absorb the energy that is transferred to your vehicle when it hits a bump in the road, there are key differences in design and construction.
What Are Twin-Tube Shocks?
Commonly used on passenger cars, light trucks and SUVs, twin tube shocks are cost effective and deliver excellent handling and control. They feature two cylinders – an inner cylinder that houses the piston and shaft and an outer cylinder that holds the hydraulic fluid.
How Do Twin-Tube Shocks Work?
Twin-tube shocks have two separate sections: the inner tube stores hydraulic fluid while the outer tube holds gas and a valve controls the flow of oil. A piston rod is connected to the piston valve, and as the vehicle moves, the piston rod also moves up and down. When the shock is compressed, the piston pushes oil out of the inner tube and into the reserve tube. The reverse happens as the shock moves up with the oil going from the reserve tub to the inner tube.
Advantages of Twin-Tube Shocks
Softer ride
Typically less expensive compared to monotube shocks
Low gas pressure reduces stress on seals and keeps friction to a minimum
Stock body can absorb some impact and still function
Disadvantages of Twin-Tube Shocks
Can be subject to cavitation and foaming
Minimal installation angles – won't function properly if installed upside down
Limited damping force due to small piston valve and less oil
Susceptible to holding heat
What Are Monotube Shocks?
Popular for off-roading and performance applications, monotube shocks feature one cylinder divided into sections. Adding monotube shocks is a popular upgrade for racecars, off-road rigs, and other performance vehicles.
How Do Monotube Shocks Work?
One section of a monotube shock has fluid where the piston and shaft move. There is also a section that holds the gas. A floating piston and seal separate the fluid section from the gas section. Constant load is applied to the cylinder to maintain damping.
Advantages of Monotube Shocks
Delivers more control and responsiveness
Improved heat dissipation – runs cooler
High pressure
Larger oil capacity for long oil and shock life
Oil and gas are in separate chambers – no foaming
Firmer ride
Can be installed in different angles
Less susceptible to shock fade
Disadvantages of Monotube Shocks
Impact to the tube can cause damage to the shock that prevents it from working
Can cost more than twin-tube shocks
Some may feel it has firmer ride characteristics due to the high gas charge
Learn more about performance shocks, find your performance suspension part, or find where to buy your shock or suspension part today.
The content contained in this article is for informational purposes only and should not be used in lieu of seeking professional advice from a certified technician or mechanic. We encourage you to consult with a certified technician or mechanic if you have specific questions or concerns relating to any of the topics covered herein. Under no circumstances will we be liable for any loss or damage caused by your reliance on any content.