How to Make Your Truck or SUV Last Longer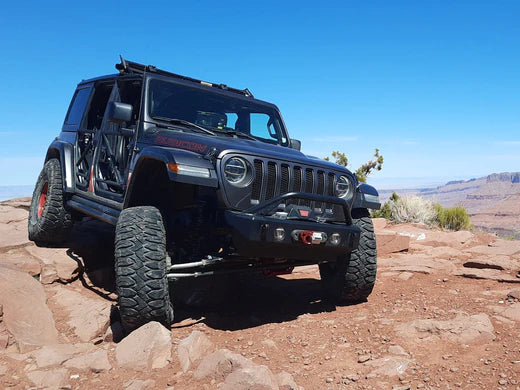 Keeping Your Vehicle for the Long Haul
With the average price of a new car topping $47,000, more drivers than ever are looking to keep their vehicles on the road longer. Here are some tips that can help extend the life of your vehicle.
Keep Up on Routine Maintenance
Performing regular maintenance is the best way to extend the life of your truck or SUV and avoid costly repairs. From changing the oil to replacing brake pads, there are many parts on your vehicle that need to be changed on a regular basis.
Oil and oil filter
Brake pads
Tires
Spark plugs
Battery
Lights
Wipers
Engine air filter
Cabin air filter
Fluids:


Transmission fluid, Brake fluid, Coolant, Power steering fluid, Windshield wiper fluid
Your owner's manual is a great starting point for getting a handle on the routine maintenance necessary for your vehicle. Featuring the recommended service schedule for your car, truck or SUV, your manual will tell you what procedures you should have done at what mileage intervals.
Find a Technician You Trust
Having a technician that you can trust is an invaluable resource in keeping your vehicle on the road. Don't wait until you have a breakdown; do your homework and find a technician that you can call on for repairs and routine maintenance. Ask friends and family for recommendations and research reviews online for potential candidates. Once you have narrowed down your list, consider taking your vehicle to the technician for some routine maintenance like an oil change to get a feel for how the shop operates.

Don't Ignore Problems
While it is easy to ignore unusual sounds and symptoms or hope that the illuminated warning light on your dashboard will go away on its own, resist the temptation to pretend that nothing is wrong. Hear an unusual noise or something just seems off? Don't hesitate in having your technician check out your vehicle. Taking care of problems as soon as they appear will help prolong your car's life.

Use Quality Parts
When selecting performance parts for your vehicle, don't settle for economy parts; choose premium parts from trusted brands like Rancho®. Premium parts not only meet original equipment specifications, but in many instances, they exceed them to deliver optimal performance. From quickLIFT® loaded strut assemblies and rockGEAR® protective accessories to upper control arms and shocks, Rancho has the equipment you need to improve the ride of your vehicle.
Keep Your Vehicle Clean
Washing your vehicle on a regular basis has more than just cosmetic benefits -- it also washes away corrosion-causing contaminants. Especially important for drivers in snowy areas that use salt to keep the roads clear of snow and ice, target the undercarriage and wheel wells - prime spots for salt buildup.
Learn more about performance shocks, find your performance suspension part, or find where to buy your shock or suspension part today.
The content contained in this article is for informational purposes only and should not be used in lieu of seeking professional advice from a certified technician or mechanic. We encourage you to consult with a certified technician or mechanic if you have specific questions or concerns relating to any of the topics covered herein. Under no circumstances will we be liable for any loss or damage caused by your reliance on any content.